It's actually pretty easy to be green, if you have the green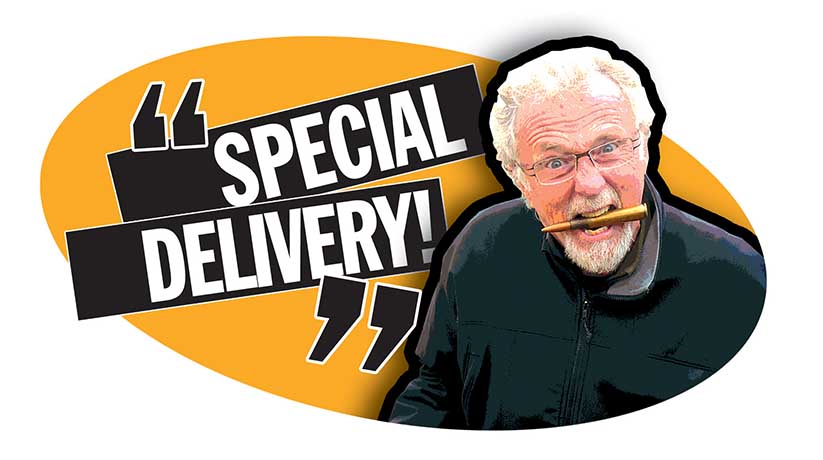 What test car is Garry bringing us this week?
We literally have no clue what he's bringing us until it lands in our driveway, but who are we to doubt Garry Sowerby, who has a bazillion Guinness records for around-the-world driving? That's a bazillion more than we have, after all. Come along and find out as we drive 'em, dirty 'em and shoot 'em with our phone cams. These are real-life, no-glam reviews.
DIRT ON GARRY
After mistakenly refilling his vehicle with diesel fuel in Dawson Creek, Yukon, Garry decided to ease the tension by drinking a cocktail with a severed toe in it. True story.
By JEFF MELNYCHUK
Colour is a subjective thing. Usually. You could argue all day long that a car should not be painted this shade of green, let alone a Porsche Cayenne. But green seatbelts, too?
"What do you think of these," Garry says, presenting the bright green ribbon as if it were a mounted trophy fish.
It's a bit much, isn't it . . .
The seatbelts are distracting us from what really matters, though, which is the GTS badge on the back of this newest Cayenne model.
There's a shocking amount of variety in this product line with nine models ranging from about $59,000 to $168,000. The GTS is base-priced at about $97,000 and provides a sportier driving experience than the V8-powered $77,000 Cayenne S but with the look of the more expensive Turbo models.
Its 4.8-liter V8 makes 420 horses, which is 20 more than the Cayenne S makes. With the standard paddle-shift eight-speed transmission, Porsche says it will hit 60 mph (96 km-h) in the mid-five-second range, which is about a full second slower than the Turbo S that costs $70,000 more and has 550 horsepower.
So, with all that boring context, let's get back to the colour of green. As in money. It's not a mistake, but this is one of two "special" colours that adds $3,590 to the price. The 21-inch-wheel option tacks on a further $1,560. The Burmester audio system? How about $6,500. The cool seats/interior with the contrasting green stitching? That's another four grand or so. If you're doing the math, that's nearly 16 grand in only four options. And there are a lot of options. Hey, no one said this amount of green wouldn't cost a lot of green, but if loud is your thing and you can afford it, then why not.
Not a fan of the seatbelts, at all, but the interior is absolutely stunning, which is no surprise. Porsche pays mad attention to small details as every sculpted piece or brightwork, trim or switchgear neatly interlocks with the next. The green seat and dash stitching is actually a subtle touch . . . just give me black seatbelts, please.
But what about the way it drives? Well, it's a Porsche so it's great. It feels lighter than it is and it makes all the right V8 sounds when you lay on the throttle. The transmission is faultless.
And perhaps shockingly, people seem to like the green. Plenty of thumbs up from people of all ages.
Is there faster and quicker machinery out there for less? The Jeep Grand Cherokee SRT8 would be my automatic go-to and it would be a toss-up as to which would get you more attention. The Jeep is very cool and has a much bigger engine while the Porsche costs more, makes less power and has green seatbelts, but a wicked interior and audio system.
Purchase really comes down to one question. If you have 100 grand or more in green and a flair for the colour green, why not?
(You can follow Garry on Twitter: @DrivenMind99)
OK, CAN WE CHAT?
WOW: Fantastic interior that was made by very OCD people; quick, nimble and loud when you want it to be loud, which is all the time, pretty much; Bermester stereo should be standard gear, it's just that good.
HMMM: There's just . . . a lot of green; well equipped, but option "creep" could cost tens of thousands; green filler strips in the wheel wells are obvious add-ons.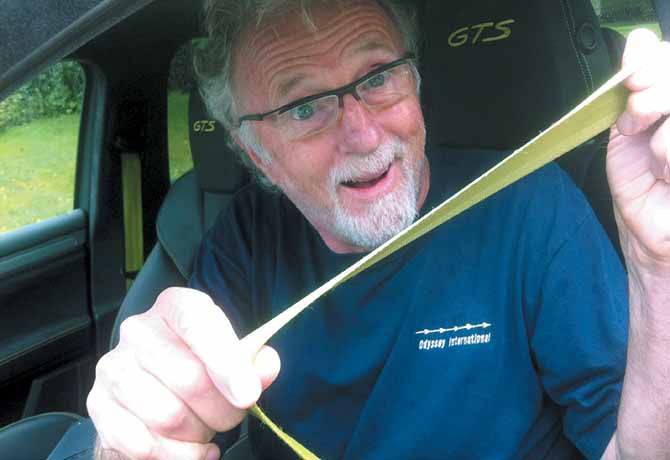 GARRY'S LINE OF THE WEEK
The only thing greener than this car is your envy!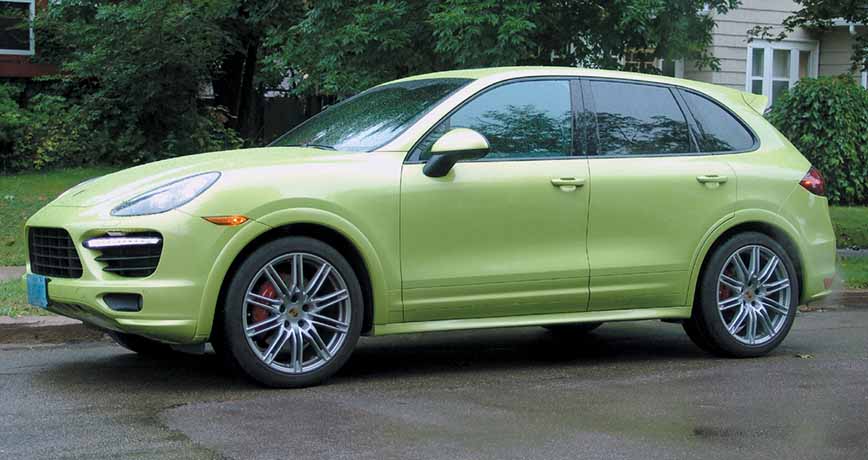 This colour costs $3,600.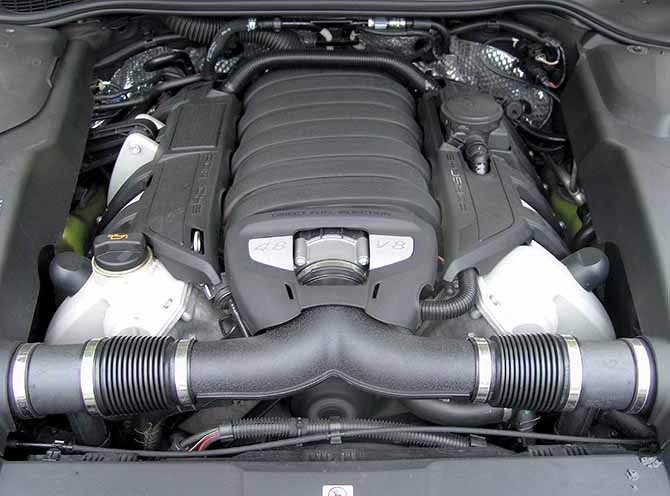 Sounds even better than it looks.


Move-in ready.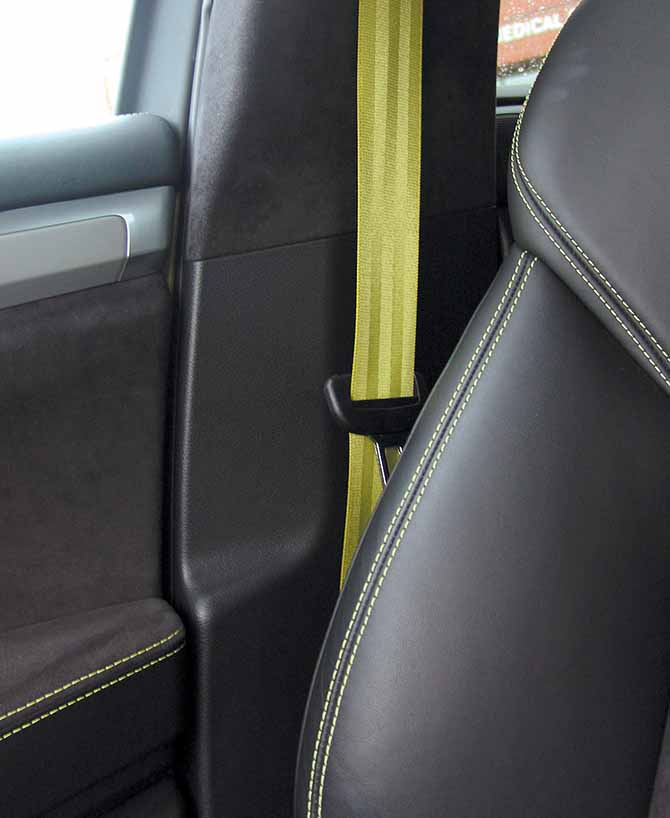 Hello. I'm your seatbelt. I said hellloooo!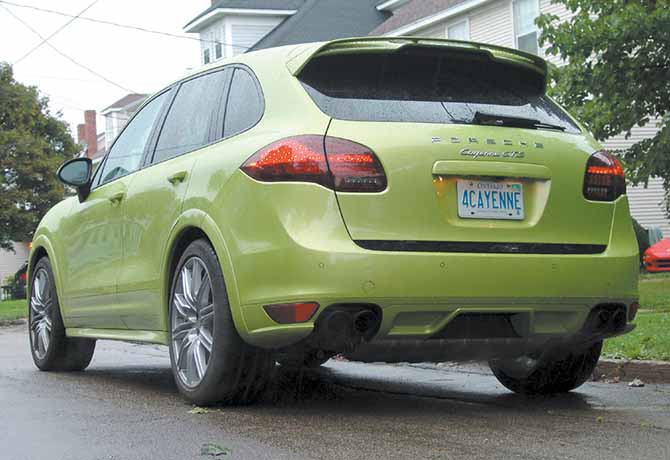 It's actually easy being green.
Jeff Melnychuk is Wheelbase Media's managing editor. He can be reached on the Web at www.theoctanelounge.com by clicking the contact link. Wheelbase supplies automotive news and features to newspapers across North America.