It's normal for most larger automakers to introduce two or three new or significantly updated models every year, but Nissan has the pedal to the metal with a host of recently refreshed designs plus couple of new brands,
as follows:
2019 model year – Redesigned Altima sedan; redesigned Kicks compact utility vehicle.
2020 model year – Redesigned compact Sentra and sub-compact Versa sedans.
2021 model year – New Ariya electric hatchback plus a redesigned Frontier midsize pickup, Armada fullsize utility vehicle, Z sport coupe, Rogue midsize utility vehicle and Pathfinder seven-passenger utility vehicle. Only a handful of vehicles will be left alone, at least in the short term.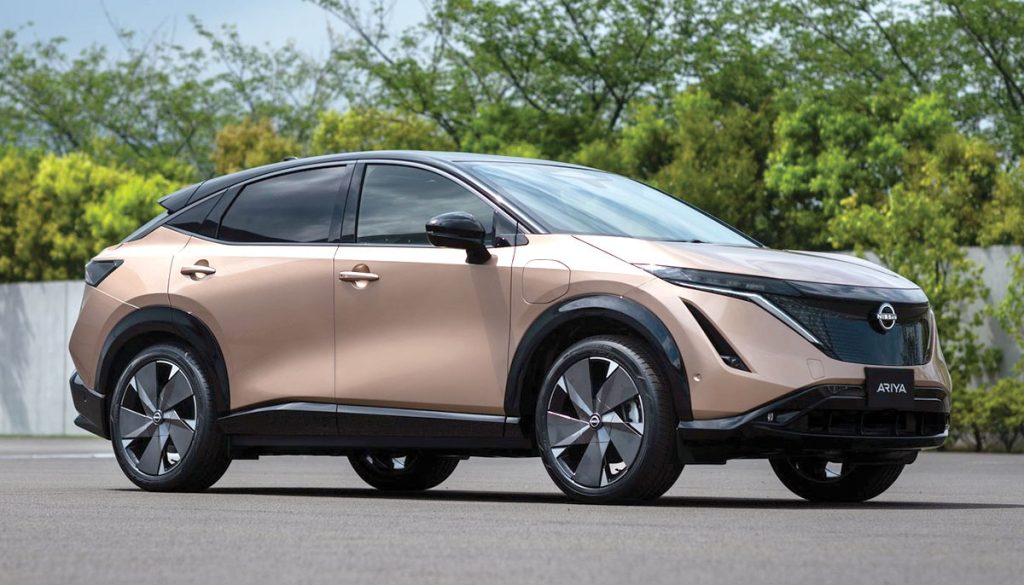 The Nissan Ariya is a new electric hatchback, but that's not the only thing new coming from the automaker for the 2021 model year. PHOTO: FCA